The West Oxfordshire fête that everyone loves!
A traditional event with a modern twist – fun for everybody.
The Fête, open from midday, has a wide range of hot and cold foods to suit all tastes. The bar offers Pimms, Prosecco, Dorset bitters as well as soft drinks.
And once again we will be treated to a mesmerising Spitfire flypast!
This year there will be even more craft stalls, and dog agility displays alongside the Dog Show – yes, this is a dog-friendly event.
For children there is a small fairground, water splash, coconut shy, Aunt Sally plus many more games. Games for old and young include tug-of-war and egg-throwing.
If you need a rest, sit down and enjoy Maypole Dancers, Clog Dancers, Morris Men, the Yarnton Brass Band and Guingette d'Oxford.
WHEN & WHERE
Saturday 8th June 2019
12pm - 4pm

Shucklets Field, High Street
Ramsden, OX7 3AU
TICKETS
Adults: £2.00
Under 18s: free
Plenty of free parking!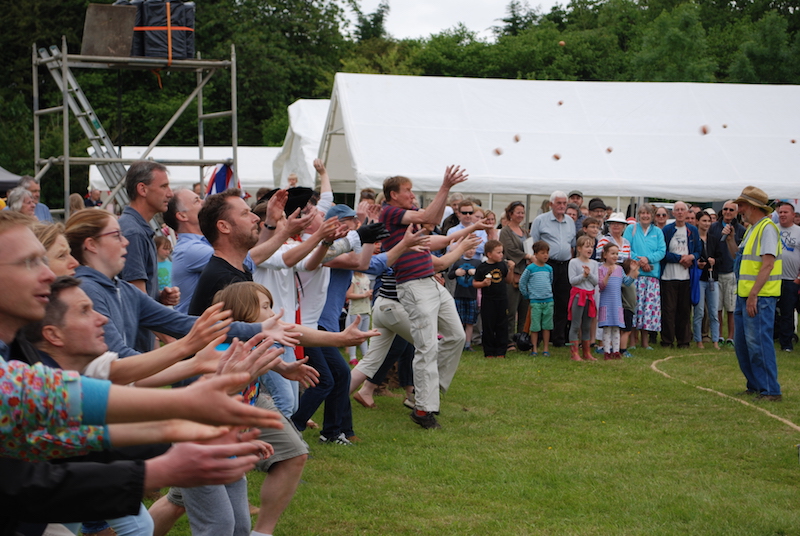 Residents of Ramsden Parish can submit a single rose stem for judging at 2 p.m. It must be grown by you in your own garden and should be presented in water (a jam jar will do; it's the rose that matters).
The winner will be presented with the cup at 3 p.m. ... it's blooming marvellous!
PEDIGREE CLASSES
Entry Fee £2 per class
AV Puppy [6-12 months]
AV Sporting (Gun Dogs, Hounds & Terriers)
AV Non-Sporting (Working, Toys, Utility)
AV Open
NOVELTY CLASSES
Entry Fee £2 per class
Dog in Best Condition
Best Local Dog (Ramsden & Neighbouring Parishes)
Best Veteran
Dog Most Like its Owner
Dog with the Waggiest Tail
Best Crossbred
Best Rescue
T&Cs
Entries from 12:30pm
Judging from 1pm
Rosettes will be awarded to 1st to 5th in all classes
No bitches in Season, C.C., Reserve C.C., or Junior Warrant Winners
The organisers reserve the right to refuse entries at their discretion
Dogs to be kept on leads and under control at all times
General enquiries -
Sponsorship enquiries -
Dog Show -
Stall booking enquiries -
Publicity -
Website -
Bottle stall -
Book stall -
Volunteers -
Vintage car show -
Plant stall -